Limited Dai Ha law firm (Dai Ha Law) was issued the Certificate of Operation No .: 01020666 / TP / ĐHHĐ by The Hanoi Department of Justice, is a member of the Hanoi Bar Association and the Vietnam Bar Federation..
With lawyers and consultantsWho have well experienced in the field of legal advice – internal consulting, management for enterprises, organizations and individuals, Dai Ha Law has been providing the best service to customers.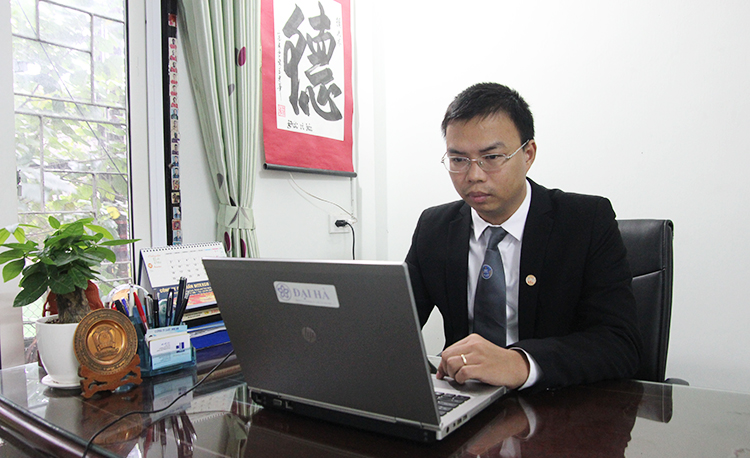 TỔNG ĐÀI TƯ VẤN PHÁP LUẬT MIỄN PHÍ LUẬT SƯ: 1900 6197
Mọi vấn đề thắc mắc về Pháp Luật đều sẽ được giải đáp và tư vấn
(Nguyen Dinh Thuong lawyer –Dai Ha law director)
FREE LEGAL ADVICE HOTLINE: 1900 6197
All questions about the Law will be answered and consulted
Nowadays, Dai Ha Law has built a cooperative relationship with customers who are enterprises, organizations and individuals that need regular legal advice and support.
Strengthof the lawyers, experts are the ability to meet the requirements of customers, experience, expertise, integrity and professionalism, especially we have a lot of experience to implement, research and evaluate the conditions of business, because of the process of consulting, we often have to research and solve problems for business customers about the business conditions in the operation of customers
Therefore, Dai Ha Law is committed to always share the difficulties, to accompany customers and as well as to offer the best solution to advise and protect the maximum interests for customers.